Nelly Korda doesn't tend to give much away. Although intense on the course, she's not one to show an abundance of emotion during a tournament round. Even when she wins – six times now on the LPGA Tour, along with Olympic gold in Tokyo – Korda's celebrations are reserved in comparison to other champs.
But that doesn't mean she's not feeling the moment. The data from Korda's WHOOP fitness band shows just how much winning a gold medal at the Olympics meant to her.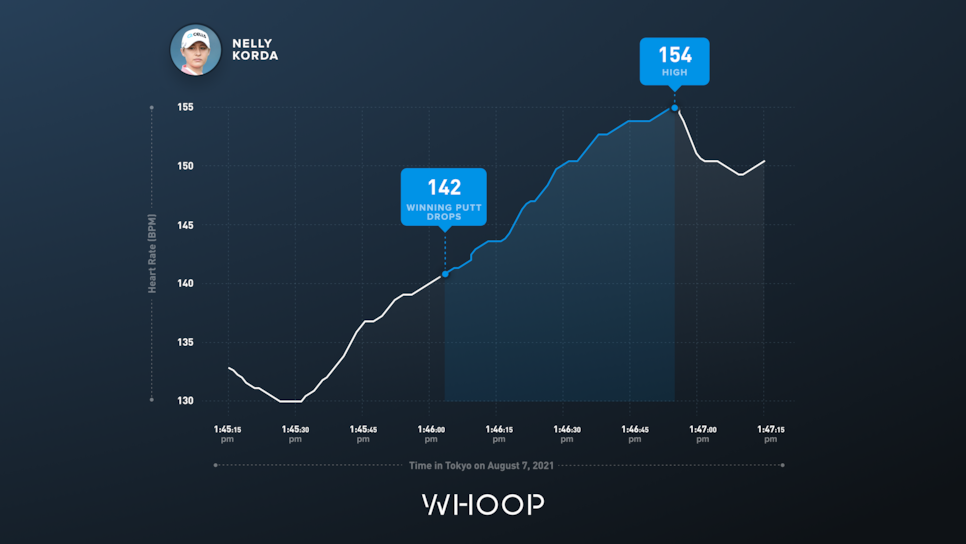 Throughout the final round, the highest her heart rate got was 154 beats per minute, which is in line with her average max heart rate this season, 155 beats per minute. While on the podium, meanwhile, her heart rate hit 172 beats per minute.
Korda may not throw the biggest fist pumps when she wins, but looking at her heart rate climb when she gets her medal shows how much she felt the victory.